I bake two of my smaller loaves at a time, on a baking stone, and with boiling water in a pan at the bottom of the oven to provide steam for the first half of the bake. In the past, I've noticed that sometimes one of the loaves has a fine ear while the other doesn't. I've assumed that this is some quirk of shaping, which I am still not that good at, because other than that the two loaves are treated more or less identically. Then yesterday, as I took these two loaves out of the oven, a thought occurred to me.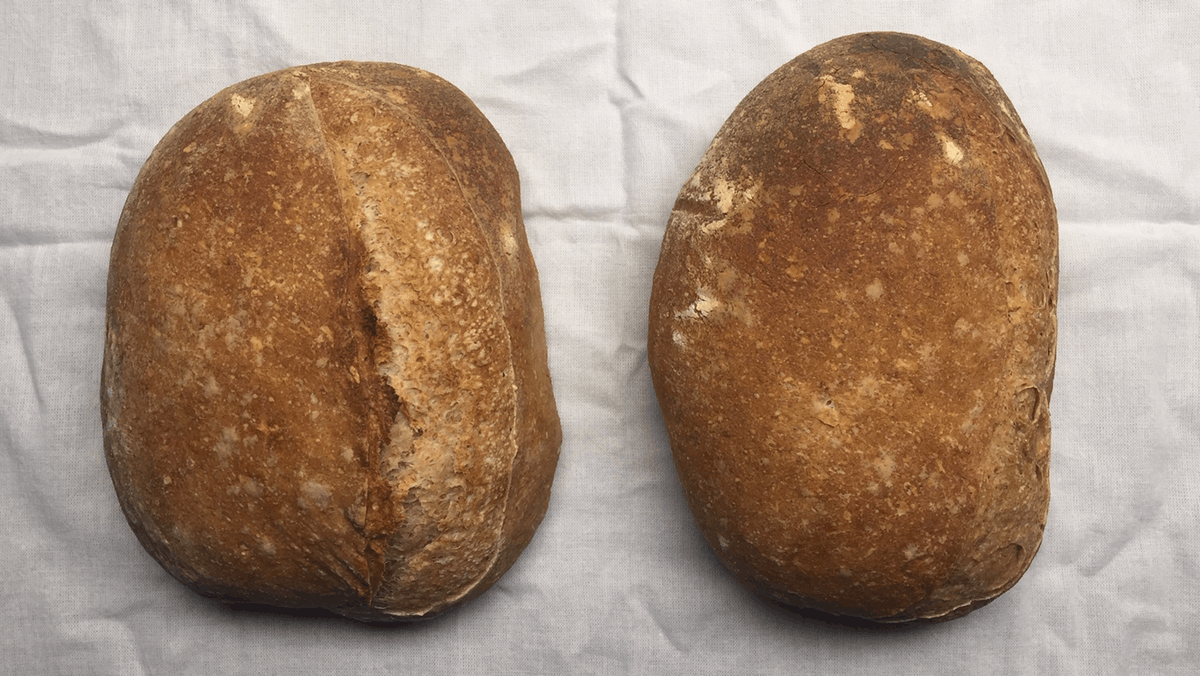 The one that didn't get an ear, the score was facing the oven wall. The one that did, the score was facing the middle of the oven.
The oven is gas fired, but still, most of the heat, I understand, is radiating from the walls. So, could being closer to the hot wall set the score before oven bloom could lift up that flap?
Next batch, I made sure that both scores were facing the centre. A little tricky, that, as I score after I place the loaf on the peel, so I had to do one left-handed. And lo, both loaves developed a fine ear.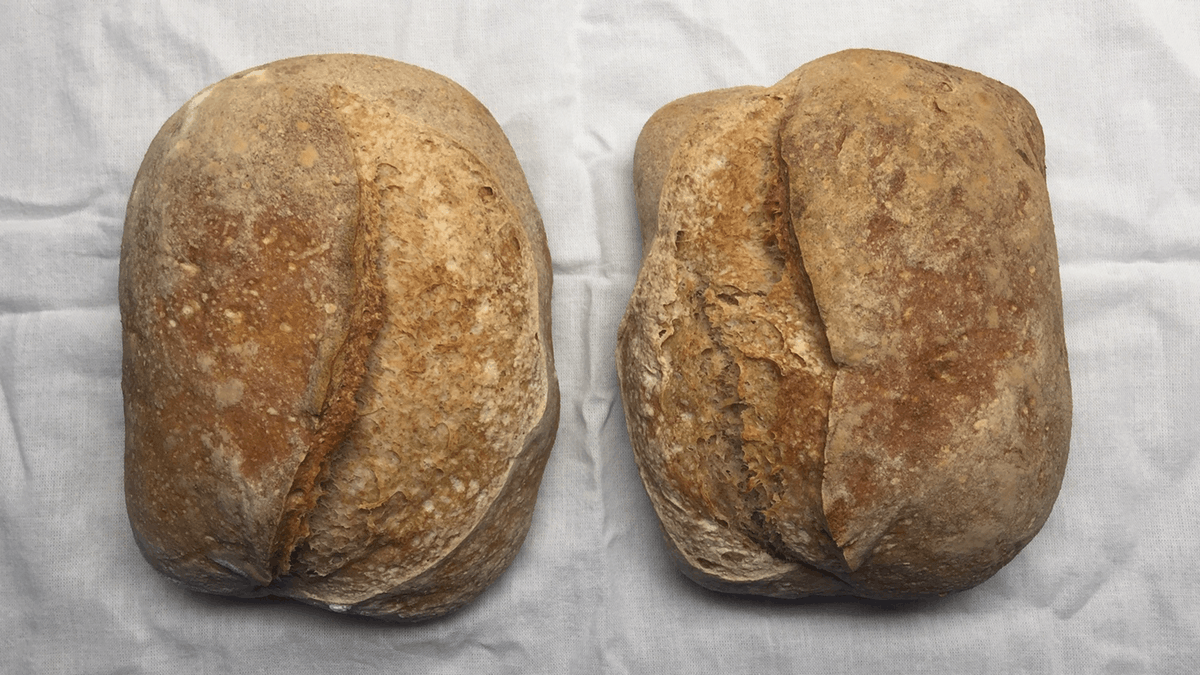 This is just a single observation, of course, to be repeated in weeks to come, which will help with the left-handed blade use. Still, I can't help but think I'm onto something.
Searching around, I found one discussion that early steaming gives better ears. I've always believed that to be true, because steaming helps keep the skin pliable longer. For that reason, I have always pre-steamed the oven for a minute or two before putting in the loaves, and I also give the loaves a quick spray of water just before they go in. Seems to me, though, that with this kind of improvised steam system, the position of the loaf in the oven also makes a difference. But is that the only factor?