Somewhere, vaguely, I had become aware of a quiet rumbling about turmeric in bread. I don't think I read any specific recipes, but they were definitely on my radar. Then I found myself with some leftover cooked wholegrain millet on my hands, not enough for a helping for both of us, but too much to toss. Just right, I thought, to add to a bread.
Thoughts wandered, as thoughts do, to millet as a good Indian grain, and from there to turmeric, a good Indian spice, and suddenly, here we were.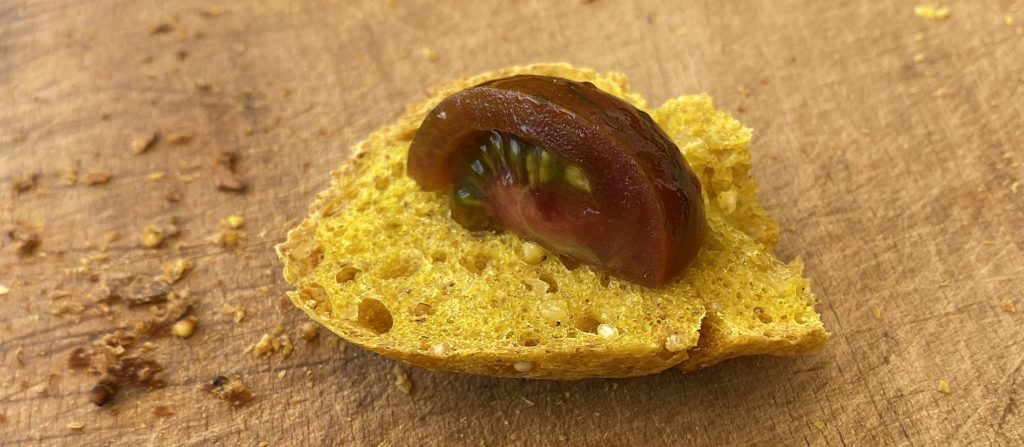 Ingredients
200 g white starter at 100%
330 g water
80 g cooked millet
10 g salt
2 level teasoons (10 ml) turmeric powder
130 g wholemeal flour
325 g Manitoba flour
Method
Build your starter according to your preference.
Combine starter, water, millet, turmeric and salt and stir gently to break up the starter a bit.
Add remaining flours and work for about three minutes to get everything incorporated into a good ball of dough. The colour is already quite startling. Cover and leave to bulk ferment.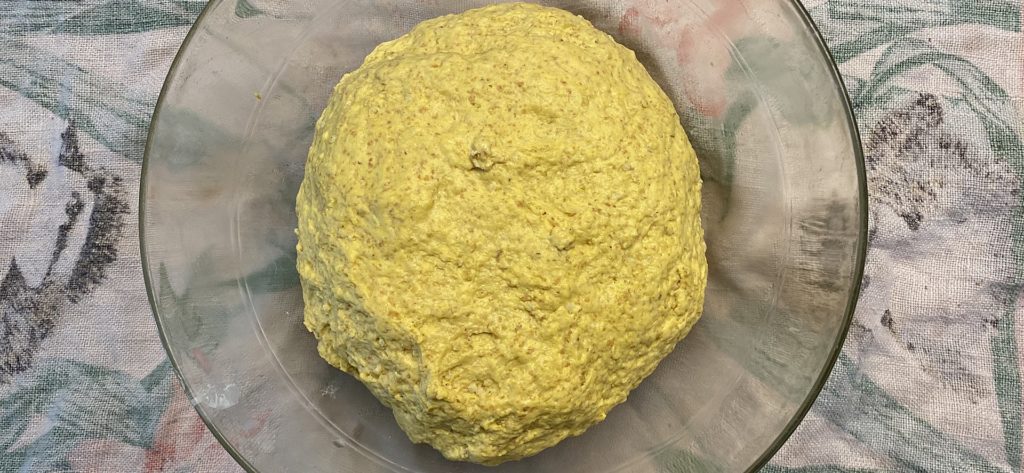 Stretch and fold every 60 minutes for about 3 hours and then leave until roughly doubled in volume.
Turn out and shape. I made two loaves of about 550g each but you could as easily do one large boule.
Allow to rise for about an hour at room temperature.
Bake at 230°C (450°F) with steam for 24 minutes. Remove steam, if using a pan as I do, lower heat to about 215°C (420°F) and bake a further 22–25 minutes.
Cool on a rack.
The colour is, in my view, drop dead gorgeous. But there is also the unmistakeable slightly earthy aroma of turmeric and also the faintly bitter flavour note in the dough.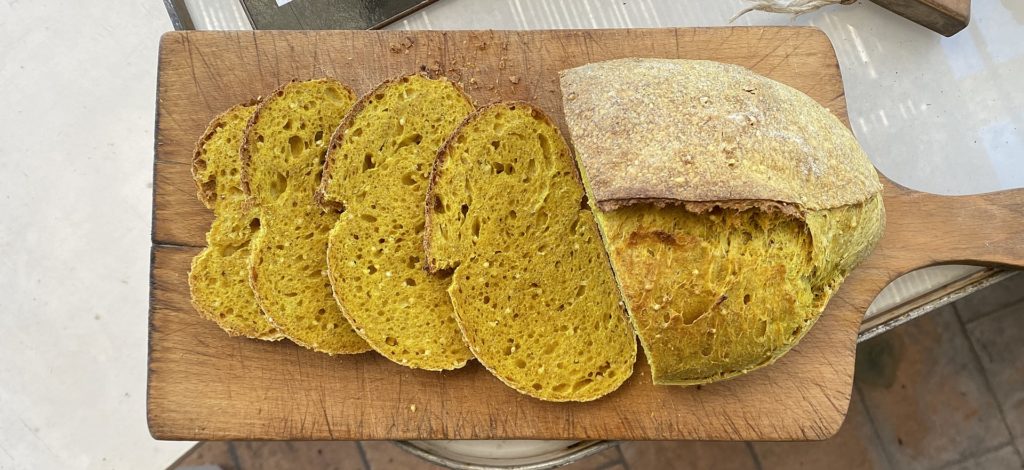 Definitely worthwhile. And now I'm seeing turmeric tarallini and turmeric and pepper grissini in the supermarket, so this is definitely a thing.
I'm wondering, are there any turmeric breads I should investigate more fully?