One of the things beginner sourdough bakers worry about is the care and feeding of their leaven. That's only right and proper; having received or created a culture, the last thing you want to do is neglect it. On the other hand, a good culture is a pretty resilient thing, so I always tell people at my workshops not to worry too much if they have not been able to bake for a while. Yes, the leaven may become a bit smelly. It may throw off some liquid hooch, or even be sporting spots of mould. No matter, it is probably OK and will respond to a little TLC.
I just had a chance to put my own words to the test.
Both of my leavens had been sitting quietly at the back of the fridge for around 7 or 8 weeks, and both had a bit of hooch and a bit of a pong. I tackled the 100% hydration starter first.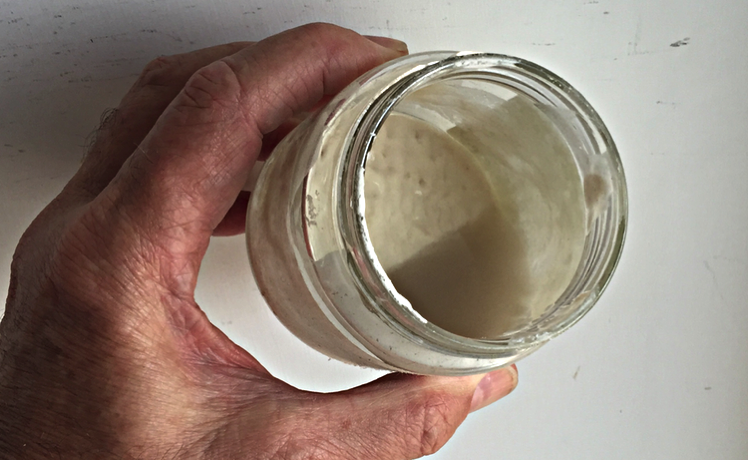 You can see the greyish hooch in the photo above. Oftentimes I'll just stir it in, but this time I poured it off. Then I took a spoon of the culture — about 12 gm — into a clean jar, added 30 gm of water and 30 gm of flour, stirred them well together, put the lid on loosely and left it on the counter.
Twelve hours later, this was the result: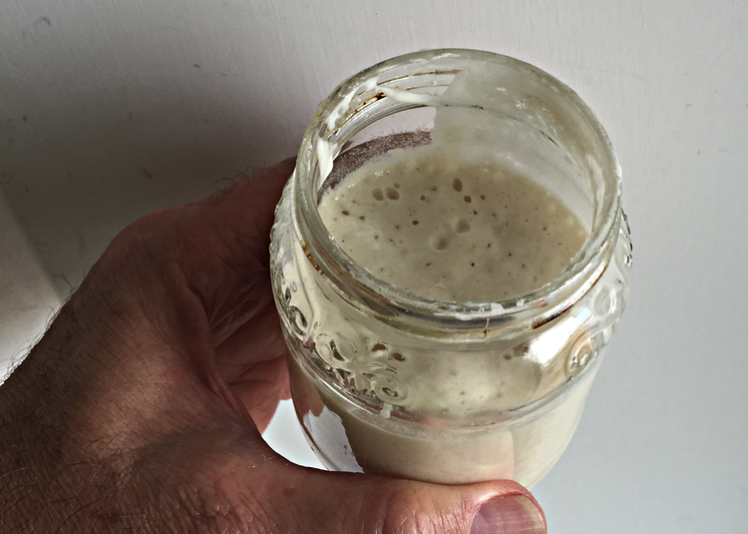 A classic active and lively starter. To put it to good use, I made a single loaf of Hamelman's Whole-wheat Bread with a Multigrain Soaker, adapted to use a natural leaven instead of a preferment. ((If there's interest, I can post my version of the recipe.)) It rose beautifully.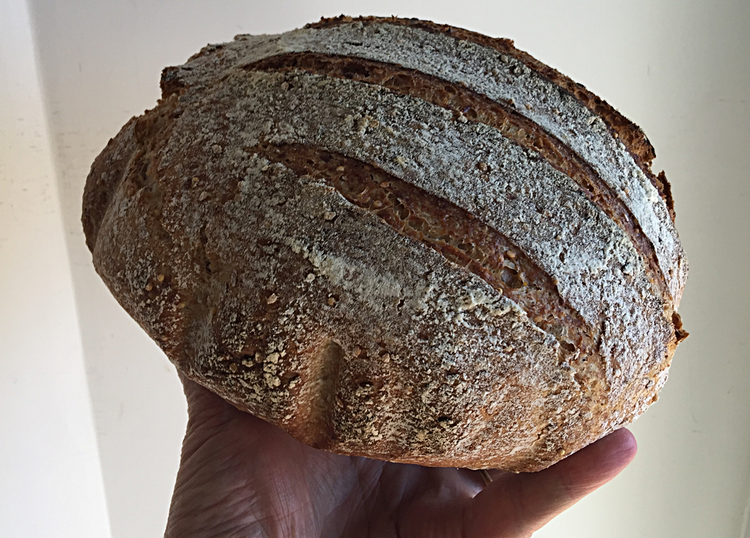 I baked in a cast-iron casserole, now much easier with my new method. Instead of just tipping the loaf from the banneton into the very hot casserole and hoping for the best, I now tip first onto a piece of baking parchment, score and then lower the parchment into the casserole. (You can see the fold marks on the side of the loaf.) Much easier and more controlled.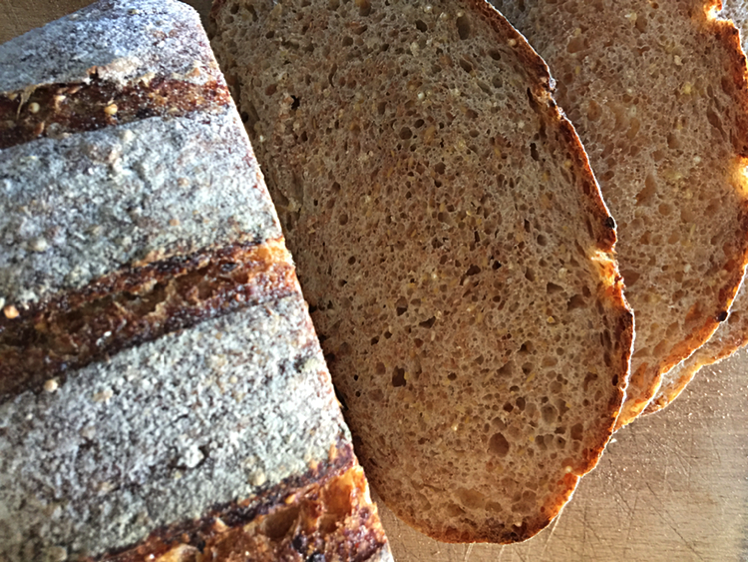 Good eating too.
The moral is, never give up on a neglected starter culture. A couple of quick builds will usually bring it back to active, bubbly life. Next up, I'll repeat the process with my "ancient" 75% wholemeal starter.